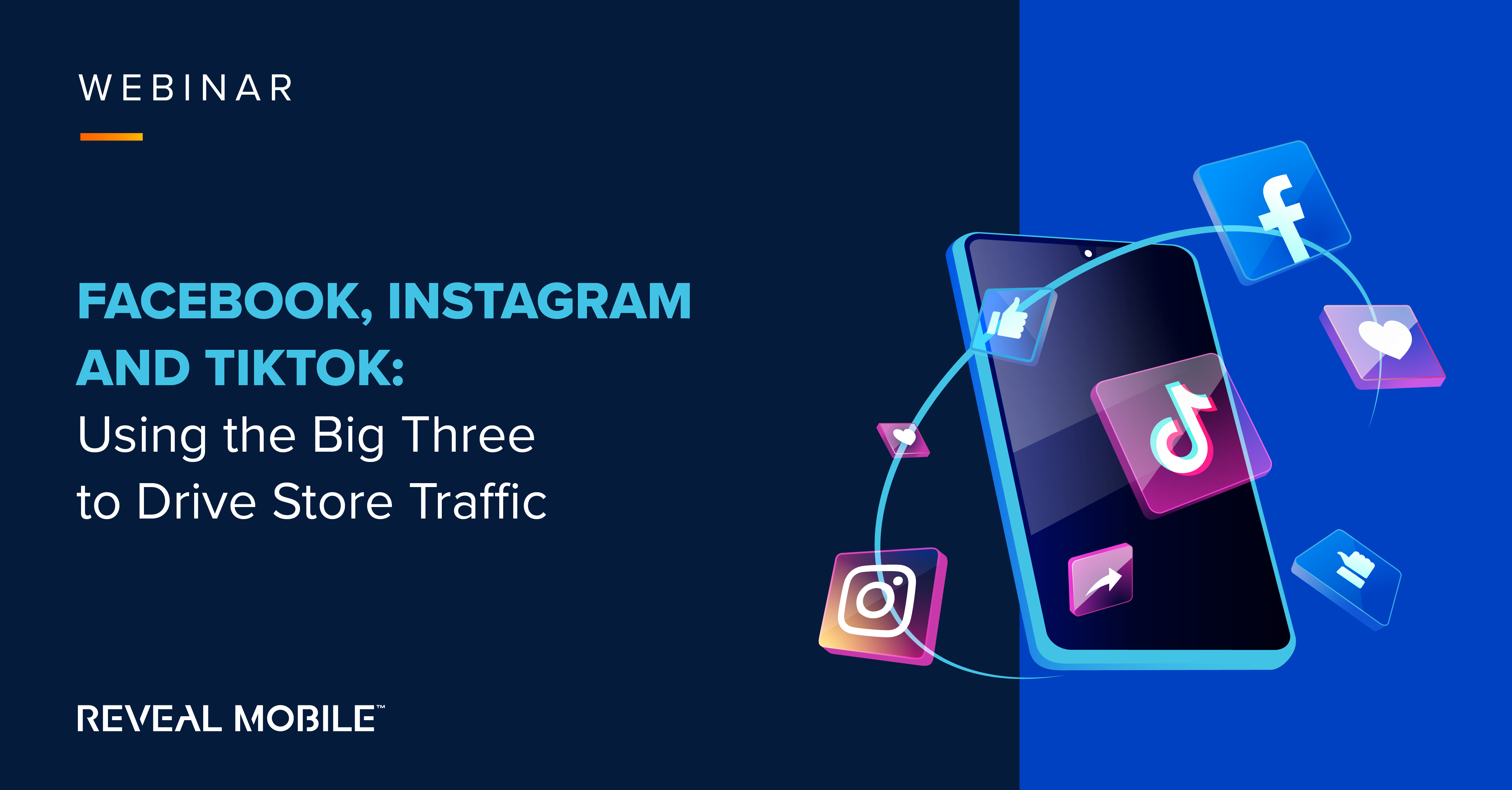 Facebook, Instagram and TikTok - Using the Big Three to Drive Store Traffic
People are out shopping again. The pandemic has loosened its grip. Consumers are buying clothes, seeing movies, and test-driving cars. You name it, we're shopping for it. But consumer buying patterns have shifted considerably. It's no longer possible for retailers to count on the same customers they used to have. The agencies buying media for their consumer-oriented clients are scrambling for high-quality audiences, experimenting and testing wherever they can.
Amidst all of this change, key patterns have formed. Social media ads are more effective than ever, and location events are a strong predictor of future behaviors. Join the Reveal Mobile marketing team to learn how to capitalize on the big three social media ad platforms -- TikTok, Facebook and Instagram -- and drive foot traffic to your stores and your clients' locations.
The webinar covers:
How to drive store visits using social media ads
Key differences between the big three social channels
How to maximize conversions on TikTok, Facebook, and Instagram
TikTok or Instagram Reels: How to decide
Using custom audiences to eliminate wasted ad spend
and much more