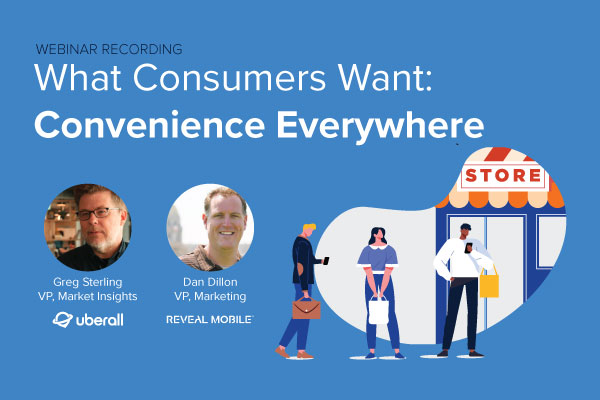 As 2021 is underway, trends that emerged in the past year will do one of two things: dissolve or harden into new realities. This webinar distinguishes between the two paths and reveals what new consumer behaviors are here to stay -- how discovery, shopping, purchasing and loyalty are driving changes among brands, retailers and advertisers.
With new realities taking hold, one thing remains true: Consumers value convenience above just about everything else. Digital marketers, brand managers and agency leaders need to understand what strategies work and how to meet shoppers' expectations. In this webinar, marketing leaders from Uberall, Reveal Mobile and a major global retailer discussed consumer, brand and advertiser trends marketers need to pay attention to so they're ready to meet demand however it shows up -- in-store, curbside or online.
Plus, joining in the discussion is an SEO leader at a major global retailer.
Presenters:
Greg Sterling, VP of Market Insights at Uberall
Dan Dillon, VP of Marketing at Reveal Mobile