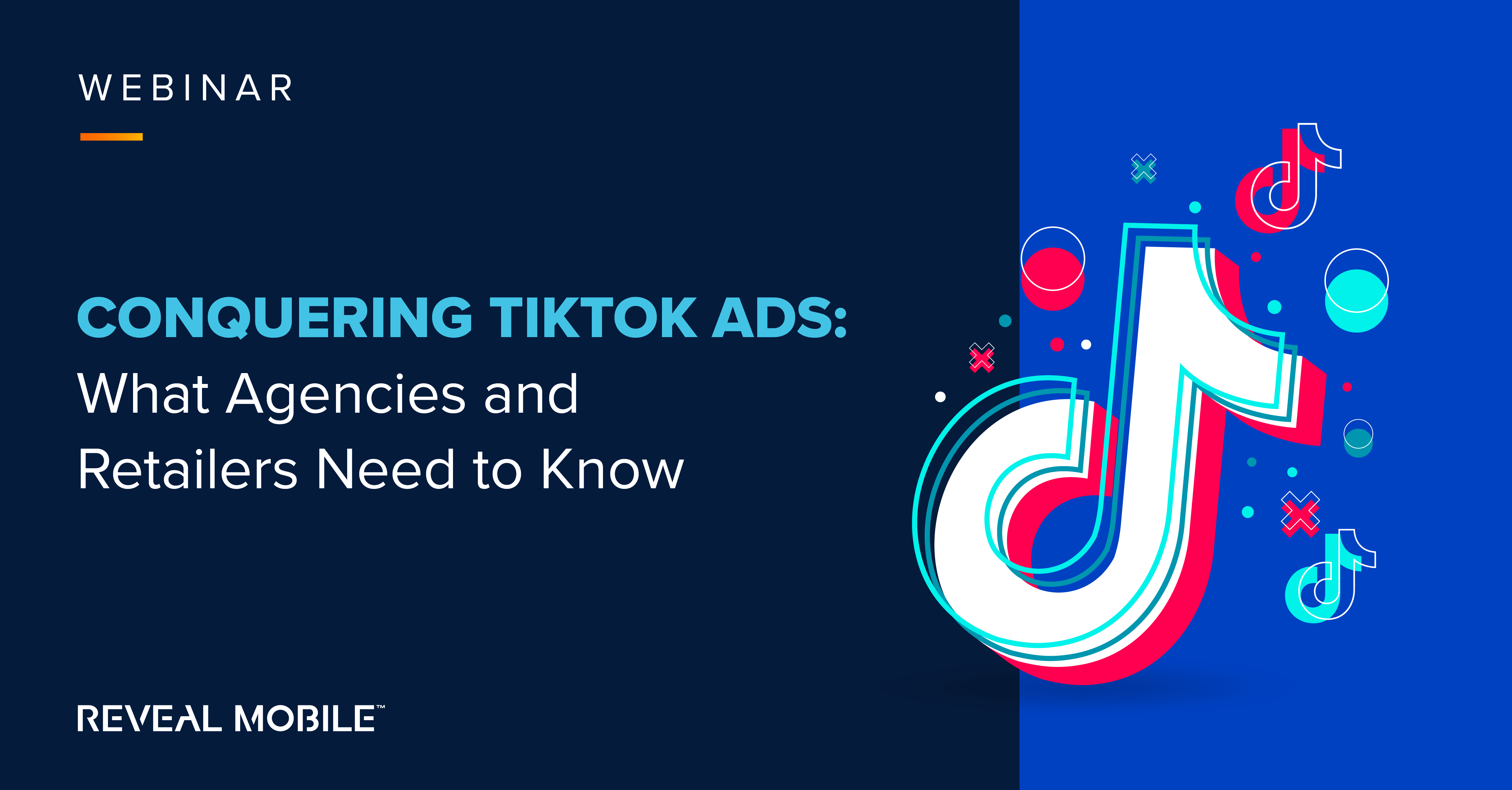 Conquering TikTok Ads: What Agencies and Retailers Need to Know
On the social media ad landscape, Facebook and Instagram lead the way in just about every category. But now there's a new kid in town, and they're more grown-up than you may think. TikTok is making enormous strides in paid social reach, capabilities, and results. Nearly 50% of TikTok users across all demographics have purchased a product or service from a brand after seeing it advertised on the platform.
As agencies, brands, and retailers look to make an impact across demographics with TikToks (not ads), there are key elements that determine success. This is not your father's social media platform. Learn from members of the Reveal Mobile marketing team how to make the most of advertising on TikTok, see examples of successful campaigns, and understand why TikTok is the social ad platform you need to capitalize on.
The webinar covers:
How to make the most of TikTok content
How to maximize your reach and relevance to prevent wasted ad budget
Who's really using and buying on TikTok
How to create custom audiences using location data
and much more