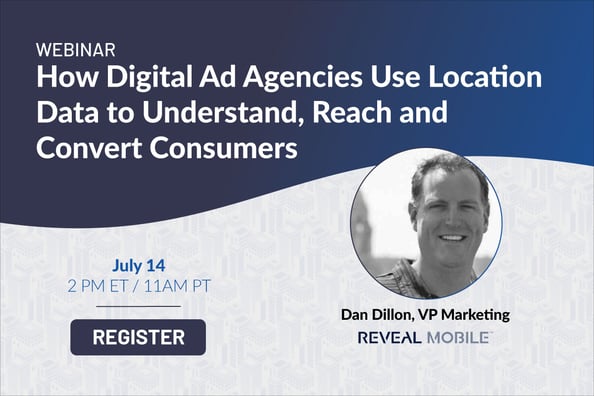 Join us Tuesday July 14 at 2 ET / 11 PT
In this 30 minute webinar, the Reveal Mobile team provides a comprehensive look at how large digital advertising agencies are using privacy-compliant location data to power unparalleled insights into consumer behavior.

Reveal Mobile partners with agencies and brands around the world to ensuring they work with the highest quality location data, avoid fraud, solve for high value use cases, and geotarget effectively despite adverse market conditions. Join us to learn how retailers, advertisers and enterprises can benefit from agency expertise use location data to better understand and convert audiences that are otherwise out of reach.

This webinar highlights how digital advertising and media agencies use location data to:
Create customized, scalable location-based insights
Run highly targeted advertising
Enrich audience, campaign, product and sales data
Solve for foot traffic attribution
*A valid work email is required to register.