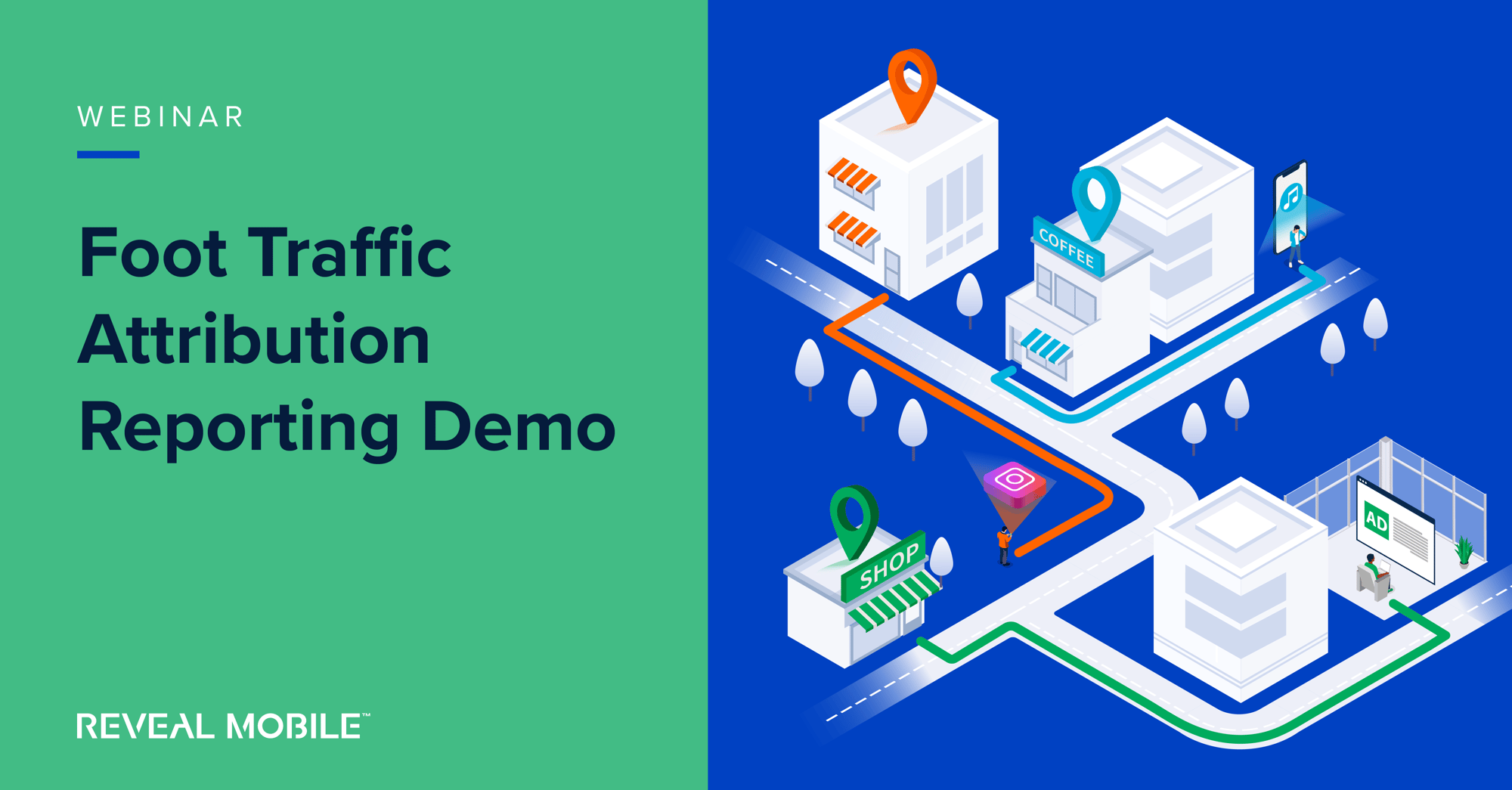 Join us November 29 at 2 ET / 11 PT
If you advertise programmatically to drive store visits and you want to keep up with how to measure results then please join us for this live event.
This live event highlights:
-How brand marketers are thinking about campaign measurement.
-What to look for when searching for a Foot Traffic Attribution partner.
-A walk-through of the Reveal Mobile dashboard
Reveal Mobile is used by agencies, media companies, and brands to measure the impact of paid media on foot traffic.
A valid work email is required to register.