Ask Me Anything Launch Event
Friday, Jan. 22 at noon ET / 9 a.m. PT
Advertisers are spending in channels based on actual performance.
Consumers are turning homes into offices, gyms, schools and retail hubs.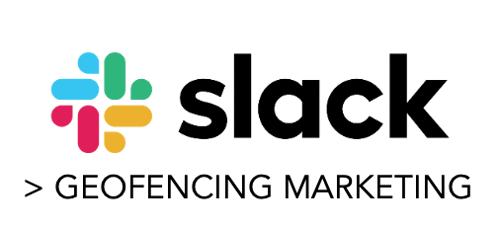 Marketers are positioning their products to do more for the people who buy them.
Technology is evolving and integrating in ways that bring unprecedented capabilities.
We at Reveal Mobile want to provide a place where digital marketers can ask questions, bounce ideas and provide feedback on all of these dynamics and more. Geofencing and location-based marketing provide a sharp lens for making sense of the new normal and bringing increasing value to clients, brands, advertisers and campaigns we work with every day.
To introduce the new geofencing marketing community to you, we are facilitating an Ask Me Anything session with advertising industry experts who also specialize in consumer marketing, retail, media and location data.
AMA Event: Friday, Jan. 22 at noon ET / 9 a.m. PT
Just a few of the topics you'll be able to discuss:
AdTech
Analytics
Audiences
Attribution
Campaigns
Consumer Brands
Digital Marketing
Jobs
Online to Offline
Privacy
Retail
Social Media
The Experts You Can Ask Anything
Greg Sterling of Uberall
Industry analyst
VP, Market Insights at Uberall
Damian Rollison of StreetFight
Contributing Writer at StreetFight magazine
Analyst for local search industry
VP, Market Development & Strategic Partnerships at Brandify
Asif Khan of the Location-Based Marketing Association
Founder and President of the LBMA
Consultant, educator and speaker on tech start-ups, entrepreneurship and location-based marketing
Marketing experience at Limited Brands, Molson-Coors, BestBuy, American Airlines, ScotiaBank, Sears and other leading brands and retailers
Host of Location Weekly podcast
Mark your calendar now for the AMA event on Friday, Jan. 22 at noon ET / 9 a.m. PT
After the AMA event, you can ask any questions you'd like about geofencing marketing, location-based marketing, geotargeting, campaigns -- anything you'd like. Our experts have a lot of great insights to share with you. Being a member of the community doesn't cost you a thing. Think of it as your just-in-time resource for getting answers.
Join now and be part of a network of marketers from agencies, brands and media companies so you can learn new skills whenever you need them.
Share the link to join: http://bit.ly/geomktgcommunity
The link to join expires on Feb. 3. If you are unable to join the community, please email marketing@revealmobile.com and we'll get you in.